Visit Electronic Press Kit
Album Overview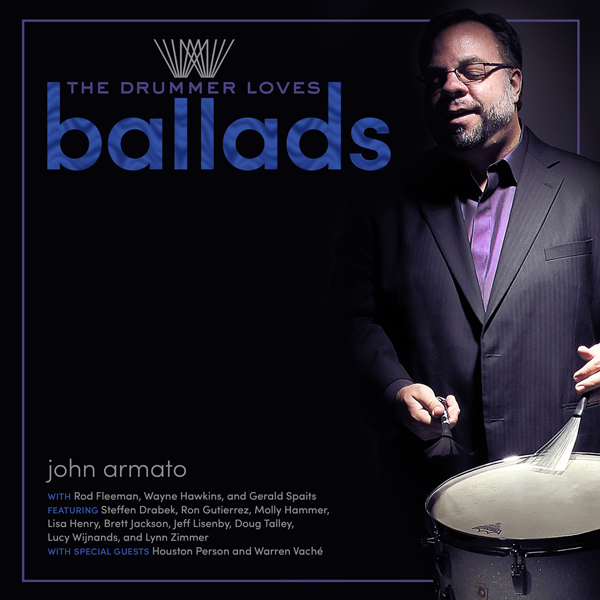 The Drummer Loves Ballads is the debut album of John Armato. It is a unique full-album listening experience featuring extraordinary music, m
...
Read More
Others say ...
"Your new CD is fantastic! It's a thing of beauty!"
Paul Keller, Diana Krall recording and touring bassist

"What a sweet, sweet, beautiful album. It's just what we need to hear today!
Anne Phillips, Singer and recording artist, composer, conductor, creator of the Jazz Nativity

"What a joy to hear your treatment of these beautiful tunes. From your very tasty brushwork to the swinging band, it's a wonderful CD I look forward to hearing again and again."
Allen Goodman, Retired NBC staff drummer, touring and recor...
Read More